Are you managing your business on a desktop computer? Or, on a laptop that needs to be behind your company's firewall to be effective? Here's a better question: Do you have to cut your vacation short to run payroll? What if you learned there is another way? What if moving your bookkeeping to the cloud means that you can run your business from anywhere?
Like most of us, you likely experienced the need to move some, if not all, of your business processes online in early-to-mid 2020. When lockdowns and shutdowns threatened to shutter small businesses, we needed to change the way we worked in order to stay open. Even retail brick and mortar shops who had not done so already moved to e-commerce to sustain their livelihood. So, why is the idea of the cloud so mysterious to so many?
The fact is, you're most likely already using cloud technology daily. Netflix is a cloud computing company (also called SaaS – Software as a Service.) Google's G Suite and Microsoft 365 are also cloud-based technology. So are Dropbox, Shopify, Square, and Mailchimp, just to name a few.
So why not move your bookkeeping to the cloud?
We can apply peer-pressure… all the best small businesses are doing it.
Yet, while it is true that a growing number of businesses have done so, that's not really our style. We prefer to educate you, and let you decide for yourself.
Still… all the cool kids have taken the leap.
All kidding aside:
Here are the top 5 reasons to make the shift from a traditional accounting and bookkeeping method to a cloud-based solution.
1. Data Security
If you save your clients' addresses, credit card info, birthdays, purchase history details, etc. on your computer, where it may be lost, stolen, or unintentionally erased, you are putting your clients' privacy at risk. In the cloud, that data is saved remotely on protected servers. According to Norton, a world leader in digital security, "Information stored in the cloud is likely to be more secure than are files, images, and videos stored on your own devices. Why? Cloud companies often rely on far more robust cybersecurity measures to protect your sensitive data."
In the cloud, data is stored in an encrypted form that would need to be cracked before anyone could maliciously access or read the information. With cyber criminal behavior at an all-time high, this is something to be taken seriously.
2. Ease of Access
When your data is stored in the cloud, then, assuming you have an internet connection, you can access your clients' data from anywhere and at any time using a laptop, smartphone, or tablet. You can, quite literally, have access to your books from anywhere. Imagine running payroll from the beach, or sending invoices and collecting payments from your phone… from the limo driving you around Napa…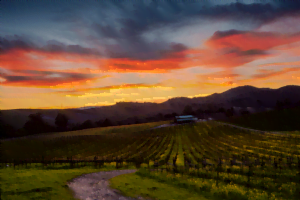 And, you can have more than one person with access which affords even more flexibility. When you use a cloud-based accounting system you can work with an on-call advisor no matter where you are – or where they are located. This allows you to operate more efficiently with your trusted advisor.
3. Revenue Improvement
Well, really, significant time savings, but isn't that almost the same thing? Your time IS money. And it is better spent interacting with your customers or on implementing your growth opportunity. Since cloud-based bookkeeping affords you the chance to manage your books and clients more efficiently, you can spend more time on what matters most.
On the hard cash side, a SaaS company takes care of the maintenance costs of running the software, which reduces expenses. You no longer have to keep upgrading to get support.
Pro Tip: If you want to save even more time – consider Outsourcing.
4. Less Data Entry
Because "I love data entry!" said nobody. Ever.
With Xero or QuickBooks Online, you can pull downloads of your statements directly into the software. When you add tools for receipt capture and write a few rules, you can categorize bank and credit card transactions, automate expense tracking and coding, and even schedule bill payments. All with virtually no data entry. Check that things are correct and go about your business.
5. Reduced Carbon Footprint
Going paperless means no more printing statements or invoices. No more shoe boxes full of receipts. You can finally make those ugly metal filing cabinets a thing of the past. (The hanging files never hang right anyway!)
You can improve your document organization, retrieve files from anywhere (remember the beach?), and help the environment. An added plus: You can keep tabs on your business from your pocket. Access customer info, late invoices, and more from wherever you are. Check out last week's post for more info.
Still feeling a bit uncertain?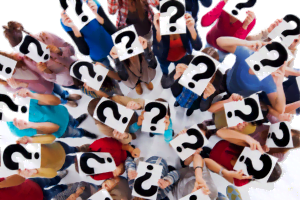 You are not alone. Whether you are in the early stages of starting a company or have been in business for years, change is hard. And scary. And can be time-consuming.
Outsourcing can help. Small business owners outsource their finance, accounting, and bookkeeping functions for many different reasons. Outsourcing helps increase efficiencies, provides a depth of talent, and expert resources. You can focus on your core business and your customers rather than the paperwork and back-office administration of your business.
Since 2007, HireEffect™ has been helping organizations across various industries grow their operations.
It is like having a business partner in your back pocket. We are here whenever you need us. To find out more about us, go to https://hireeffect.com/about/ or drop us a note at https://hireeffect.com/contact/ and let us know how we can help.