4 Reasons to Outsource Your HR
You would think that once you have found and hired the perfect employee or freelancer, the hard work is done. In reality, the work has just begun. You still must take care of the onboarding, as well as training and development. Then there is payroll, benefits, worker's compensation, unemployment, taxes, and more. That means more HR work for you.
If you're a small business owner, you could hire a professional employer organization (PEO). They share a lot of the responsibilities and liabilities when it comes to your employees. This is also known as co-employment. This can be helpful when you lack the time, tools, or know-how to handle payroll and other HR functions.
What is a PEO?
A PEO is a company that employs people to do HR, benefits, and payroll for other companies. Technically, they also hire your employees. Your employees' wages go under the PEO's federal employee identification number (FEIN). That means not only do they handle their payroll, but they also take all the liability for that employee as the employer on record.
That may sound great, but it can also make things complicated. Lines get blurred, wires get crossed, and that is something no one has time for.
There is another way to gain those same benefits, though. You can outsource your payroll and HR tasks without considering it co-employment. Less work for you and less of a headache!
What is the difference?
The benefits of using a PEO vs outsourcing your HR are very similar. You get hours of time back to focus on other aspects of your business. Your operations are more efficient. There are fewer chances for compliance issues with your payroll and HR functions. The relationship is also scalable to fit your company.
Consider these questions when deciding if you want to hire a PEO or if you want to outsource.
1. PEO vs outsourcing: Who controls the people, processes and paperwork?
Working with a PEO, you can lose a lot of control and independence. They have the ability to change:
The way hours are reported
How pay is distributed
How they document things
What they document
This can lead to a lack of security for employee documents, and a lack of stability within your company. Change is a messy thing, especially when it is outside of your control. These are core business functions you are having filled. The last thing you want is to have to keep readjusting to a new system that you have no say in. Nobody has time for that.
When you outsource, though, you keep a lot of that power. The employee paperwork is under your control. You decide how you do things when it comes to your core business functions. You have more say in who gets hired and who gets fired. Also, when you outsource, they adopt your systems instead of making you adopt theirs. This means there is less time lost, less chaos, and more security .
Plus, since payroll is tied to your FEIN, you can claim it as a business expense. This might save you money on your next tax return.
2. PEO vs outsourcing: Who chooses the tools?
We touched on this in the previous point, but its worth expounding on.
Everyone has to learn new programs at times. This slows down your business as you adapt to a new way of doing things, as well as working out all the inevitable bugs. Most of the time, it works out for the better.
When you are working with a PEO, though, there is no guarantee that the program they use will make your life easier. But you will have to change to it. Which means spending hours migrating your data to the new program, then you have to train your people how to use it. The program you have to use will be one that allows the PEO to manage all their clients work side by side. So it is something that will make their life easier, but that doesn't mean it will be a good fit for your business.
Save yourself the headache and stick with outsourcing your HR. HireEffect is technology neutral. That means we will work with what you have to make your life easier. No changing systems. Just integrating and automating to take more work off your plate.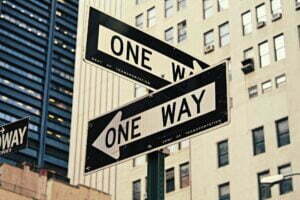 3. PEO vs outsourcing: What are you paying for?
You may be thinking "well duh, I'm paying for payroll and HR services." It isn't always that straightforward, though. PEOs like to hide fees and markups so far down the line that you don't realize they are there until it's too late. They generally charge a percentage of payroll, which includes those hidden fees. They can also decide they want cash payments upfront, or to charge you late fees. This can cause a shift in your cashflow that you cannot afford.
At HireEffect, we are transparent from the start. We take time getting to know you, your company, and your needs. Then we provide a proposal based on how we can best help you. We work with you to find the tools and systems that will help improve the efficiency of your business.
We also won't mark up your insurance cost. Because we don't provide insurance. Instead, we partner with other companies that offer insurance services, saving you more money.
4. PEO vs outsourcing: Who shapes the company culture?
This may not seem important, but it is. Your employees are the lifeblood of your business. Without them, your business would cease to exist. The culture you create within your company is integral to establishing employee loyalty.
A PEO is an outside influence on your co-employees and your company culture. Their actions can impact your employees' attitudes, beliefs and actions regarding the company. If they don't feel that they are well treated or well valued, that can impact the working relationship.
When you outsource, you control the employees' interactions with your company and your systems. They aren't caught in the awkward strain between employers with different systems and methods and values. They are your employee, following your values, being a part of your company culture.
Working with a PEO can leave you feeling like a number, but with HireEffect, we put people first. We work with you to find the solutions you need for your business, big or small. We can help with payroll, recruiting and talent acquisition, talent management and other business functions, such as bookkeeping, controller and CFO functions—everything that keeps you from getting out of the back office and in front of your customers and prospects. Contact us today!