What do business owners want from a bookkeeper?
What do small business owners want from a bookkeeper? Clean books, well, yes, of course. And clean books on time? Even better. Maybe clean books on time that don't cost half of their revenue to get? Can I get a Heck Yes!?! Clean books on time at a reasonable price with help understanding what the numbers in the books mean?
Wait, what? That's a thing?
It may surprise some that the number one thing we hear from prospective clients is that regular communication with their bookkeeper is at the top of the list of what business owners want from a bookkeeper.
Business owners crave responsiveness. Why? Because business owners need to know their numbers.
Know Your Numbers
In the Goldman Sachs 10,000 Small Businesses program, in a curriculum developed by Babson College, we heard one thing over and over. Know Your Numbers. That's hard to do if you don't stay on top of your books.
Still, while accurate and timely financials are important, even critical to success, the number one reason we hear from business owners for leaving a bookkeeper or CPA is a lack of communication.
Four Kinds of Outsourced Bookkeeping
As with most businesses, there are several models of service offerings when it comes to outsourcing your bookkeeping.
1. You can outsource to a family member or friend.
2. You can outsource to someone at the CPA firm where you have your taxes prepared.
3. You can outsource to a company like, well, I don't love calling out mediocrity in the industry, so I won't name them. Suffice it to say that you send them your statements, and they send you back financial reports.
4. You can outsource your bookkeeping to a professional services firm. (Yes, like HireEffect. Shameless plug duly noted.)
Let's examine these.
Since I don't like making stuff up, I'm going to use real stories from current clients who switched to our services from one of the first three on the list above. All names and industries changed to protect the innocent. 😉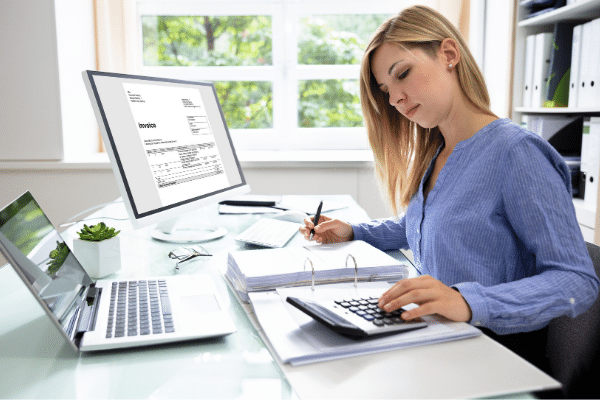 Company A is a consumer services provider.
The owners ("Jack and Jill") of Company A had their cousin ("Cousin") doing their bookkeeping. For several years, Cousin did a great job. When Company A started growing and the bookkeeping got a bit more complex, poor Cousin felt a little overwhelmed. See, Cousin has a full-time job in accounting and was doing these books on the side as a generous favor. Jill, on the other hand, was selling like crazy and business was booming.
Jack and Jill decided to go get funding.
But they quickly realized their books were almost 8 months behind, and you can't get funding if you can't run a P&L. The problem is, Cousin never communicated that they were behind. Jack and Jill could not remember the answers to the questions Cousin later asked. Nobody had saved invoices or receipts. Catching up took another 8 months… Let's cut to the chase on this one. Nobody likes to nag a friend (or a cousin) for things when they are doing said things as a gift. That doesn't feel good to anyone.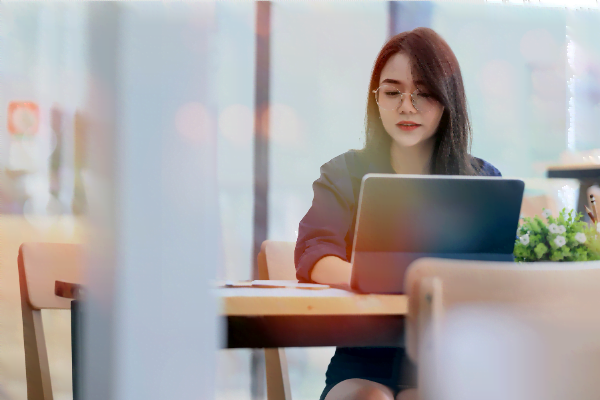 Business B is a B2B professional services firm.
From the onset of starting her business, "Julie" hired a professional to do her taxes. They were pretty simple to prepare. Julie worked from a co-working space, paid a monthly fee for space, had only one W2 employee, ran payroll through her accounting software, and only had clients in the same state she was located. Her CPA collected her bank and credit card statements in February of each year to prepare the previous years' taxes. And he would call her if he had any questions about her expenses. Done and done.
Julie's business started to take off due to the great work she was doing.
And as good news travels fast, Julie leased office space, hired three more employees, and started doing work for clients in surrounding states. As Julie's business grew, so did the need to have more regular bookkeeping. She called her CPA who told her it wouldn't be a problem at all to have a bookkeeper on his team handle monthly reconciliations. Relived that she didn't have to find anyone, Julie gladly accepted.
Each month the bookkeeper would import bank and credit card statements into the accounting software and reconcile Julie's books. Julie could log in any time to see if she made money. She was ecstatic when she saw that she was bringing in all kinds of revenue, and she hired two more people to grow her business even faster.
Again, cutting to the chase here… Julie lost money that year. While her books were being done every month, nobody called her to explain that her growth wasn't profitable. Nobody helped her understand that all revenue isn't necessarily good revenue. Happily, the story ended well for Julie. She was able to recover the following year after making some important changes in her business, including her bookkeeper.
"Joe" was a first-time franchise owner.
He was beyond excited to be the owner of his own business. He followed all the rules given by the franchise and used all their "preferred vendors" for goods and services. Things were perfect. He had lots of customers, a ton of repeat business, and profits were up. Joe's outsourced bookkeeping team did everything for him. All Joe needed to do was send the reports he got back from them off to the mothership (a.k.a. the franchisor) every month. He was busy all the time, was having fun, and got into a regular routine. Then Joe received the dreaded call. The mothership was missing his financials.
Oops. Joe was so busy running his business he had not noticed that his bookkeeper had fallen behind.
"No problem," he thought. He picked up the phone and talked to the customer service rep who assured him that his dedicated bookkeeper would follow up. He did, in fact, get a follow-up call. But nothing happened for about a month. So, he called again. He spoke with a different customer service rep and a completely different "dedicated" bookkeeper followed up. Things got better for a while and Joe felt relieved. And this time he marked his calendar to make sure he got his reports on time.
Several months later Joe met up with some other franchise owners at a local event. They started talking shop. One of his colleagues was grateful that she had cash flow insights and reporting that helped her navigate the pandemic. Another colleague found the year-over-year and month-over-month reporting he could pull from QuickBooks was extremely beneficial. Joe went back to his outsourced provider only to find that those kinds of reports weren't part of his "package", so he asked for access to his QuickBooks file. Much to Joe's chagrin, there was no such file. This firm used "proprietary software" and Joe was left to find an alternate solution. Thanks to a referral, Joe came to us. Problem solved.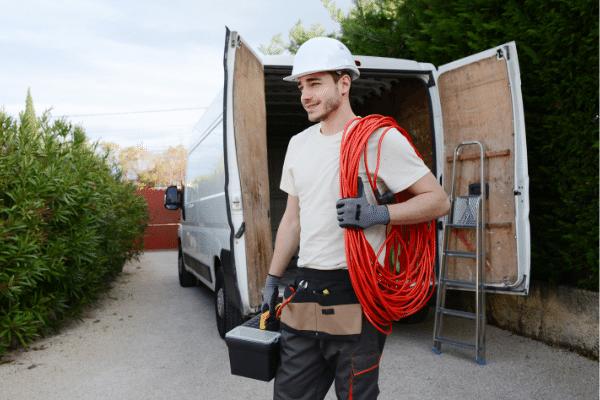 Our client, I'll call her April, owns a home-services business with her spouse.
While April was fairly good at bookkeeping, she ultimately concluded that her time was better spent on other things – like sales. After working with us for about two months, and enjoying weekly calls with her bookkeeper, she really had a handle on her numbers and a far better understanding of how to navigate inside her books.
April came to us a little frustrated one day.
They reviewed their P&L from the month that just ended and decided that profit and loss reporting by project and line of business would be very helpful. Her bookkeeper suggested they add some additional detail to QuickBooks, helped April understand the detail needed and why, and walked April through how to add the information. After a few more consults with her bookkeeper, April had all the details she needed to allow us to run P&Ls by project, which we did. We spent the next weekly call giving April the exact insight she wanted on profitability and helped her understand which lines of business, which services and the kinds of projects were the most profitable. And we helped April and her spouse form a plan to focus primarily on their most profitable work.
Communication is Key
Not one of the kinds of bookkeeping services above is wrong. Business owners have different needs. Some want to be more involved than others with their financials. Others love working with their family members and friends and have no problem asking for what they need. Some are very happy with monthly reports.
What is wrong in three of four of the stories above, though, is the lack of communication. Without communication, you can't get understanding. Without understanding, you can't gain knowledge. And without knowledge, you can't make informed decisions.
So, there it is.
Business owners need regular communication with their bookkeepers. And it tops the list of requirements from our most successful clients.
HireEffect™ has been communicating regularly with business owners since 2007. It's like having a business partner in your back pocket. We are here whenever you need us. Let us know how we can help.