Love Good Bookkeeping
Yes, you that that correctly. Valentine's Day is upon us. The day may bring you feelings of excitement and joy, or it may just be another day.
Regardless of how you view it, we think it's a great day to spread the TLC around your business, and especially to your books.
And just in case Cupid's arrow misses its mark, our bookkeeping team has come up with 5 reasons for you to love good bookkeeping and pay a little extra attention to your numbers.
There are definite benefits to having clean, accurate financials. Not only will you have an easier time preparing for your tax return, but you will also have a much better pulse on your business.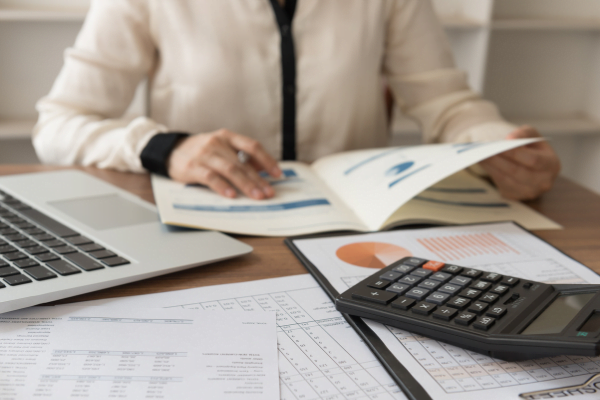 You have more answers than questions. When your books are up to date you strengthen your decision-making. You can make better, more reliable business decisions based on fact, not on your gut.
You understand where you're profitable, and where you're not. When you can run a meaningful profit and loss statement you have visibility into your income and your expenses. When you can run a P&L by client, or by line of business, you get granular information about the profitability of each.
You can plan. Useful budgeting and forecasting can only happen with accurate books. Diligently tracking expenses and the return on those investments affords you the opportunity to predict the future.
PRO TIP: When you compare month over month and year over year you are able to recognize patterns and make plans for the ups and downs.
You gain the ability to manage your cash. Using software to manage your books lets you see what bills you have due and when. At the same time, you also see what invoices you can send, and once sent, the status of their payments. This gives you the opportunity to schedule your outflow in line with your influx.
You become veritably audit-proof, disaster-proof, and fraud-proof your business. When you stay on top of your bookkeeping, carefully track income and expenses, attach backup to each transaction and reconcile to those documents you create a digital paper trail. Most importantly, this allows you to catch errors or discrepancies quickly and figure out the cause.
So, go ahead and spend a little quality time with your business bookkeeping.
Because you love doing your books, right? Oh, no? Just us?
If you haven't reconciled in a while, or you are still operating with a shoebox and a spreadsheet, give us a call.
Since 2007, HireEffect™ has been helping organizations across various industries grow their operations. It's like having a business partner in your back pocket. We are here whenever you need us. Let us know how we can help.