Our last few posts have provided a lot of information to prepare you – well, really, your books – for a clean, fresh start come January. And while November just started, in a blink of an eye, it will be Thanksgiving. Then, in two blinks, we will be halfway through December. And New Year's Eve will be here just like that.
We get it. Time flies when you're having fun. Especially since you started your business, and work like stink to grow your business, because you love to do bookkeeping, right?
Oh, no? Just us?
The reality is that when you are busy, the days seem to fly by. As we said back in October, you have a great deal of stuff going on in Q4, and you're probably not spending much time getting your books ready for the upcoming tax season. And, if taxes were the only reason to want clean books, we wouldn't blame you.
So, if you don't already have someone whose job it is to keep your books in tip-top shape, the new year may be the perfect time to hire a bookkeeper. If you want to hire someone internally, turn in next week for some tips on hiring in this crazy job market.
And if you're thinking about outsourcing that role, now is an excellent time to start researching bookkeeping services to find the one that works the best for your business. For more information on what outsourcing can do for you, check this out.
Here are some things to consider in your search.
What to look for in a bookkeeping service provider
There are plenty of outsourced bookkeeping services and freelance bookkeepers out there. So how do you decide who to hire for your company? We believe that it all depends on the level of service you want.
Do you want a basic provider who processes transactions, reconciles your bank accounts, and then sends everything off to your accountant? Or do you want a bookkeeper who is also a trusted business advisor, helping you figure out how you can better grow your business?
Do you want someone who is a sole practitioner who personally handles your account? Or do you want a team cross-trained, so multiple people always know what's going on in your business?
Do you want to work with a bookkeeper in your accountant's office? Or would you prefer a team that offers a separate set of eyes on your financials?
How about technology? Is automation important to you, or are you completely OK with manual data entry and paper receipts?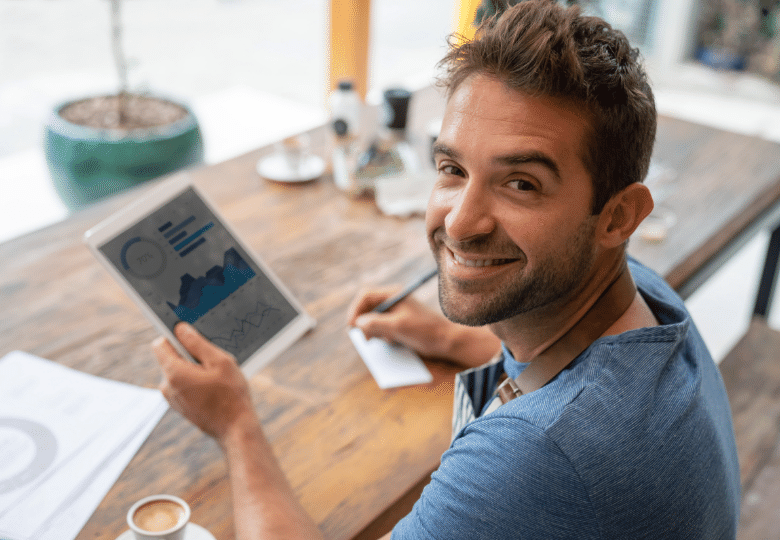 Other things to consider about your bookkeeping service provider
Once you know what level of service you want, you can start searching for a bookkeeper or bookkeeping service that meets your needs.
The discovery process
How does the provider learn your pain points and business needs?
Not all business owners have the exact bookkeeping needs. True, everyone needs to process debits and credits, but some of us need a heavy focus on invoicing, and others need to manage a point-of-sale (POS) system. You might have payroll, a long receivables cycle, inventory, loans… the possible differences are too many to name.
So, how in-depth is the discovery process, and what does the initial assessment include? You want to be confident that your new provider has the capabilities to give you what you need.
The onboarding process
How does the provider go about learning your business?
Just as bookkeeping needs vary by the business owner, so do businesses. Restaurants run on different POS systems. There must be hundreds of field service management platforms for home service/repair providers. And not all attorneys use the same billing systems. You get the point.
Perhaps even more importantly, not all business owners want the same information from their financial reports. Aside from a P&L, a balance sheet, and your statement of cash flows, you might want to see profitability by client or line of business, or look at sales by salesperson, or income and expenses by fund. While your needs will change over time, a good onboarding process allows your bookkeeper to learn what's important to you.
Ongoing servies
How does the service provider provide service? (OK. Sorry, in advance, but "How much wood could a woodchuck chuck if a woodchuck could chuck wood?")
At a minimum, we suggest you make sure you get the following:
Open communication and a quick response time.
Complete transparency and direct access to your books.
Regular and timely monthly reporting (before the end of the following month!)
Providers who hold themselves accountable and work to find solutions that fit your business.
When to start looking for a bookkeeping service provider
There is no time like the present. If you are looking to hire a bookkeeper in the new year, now is a good time to start reaching out. Do some research to find one that fits your needs and get the conversation going.
By January, many providers will not have the time to give you the attention that you deserve.
Want to start the conversation now? Contact us today!