The People Platform to Onboard and Pay Your Employees
Small Business Payroll Services
With the right payroll services for your small business, you can set your employees up for success from the start.
HireEffect™ makes it easy to onboard, pay, insure, and support your hardworking team. Working closely with our dedicated payroll partners, we will integrate your payroll with your financial software, provide an employee self-service portal, and take care of all of your payroll-related compliance and tax concerns. We can manage offer letters, new hire onboarding and reporting, and full-cycle payroll processing. We can even represent you in unemployment claim situations.
Want to know what we can do for you?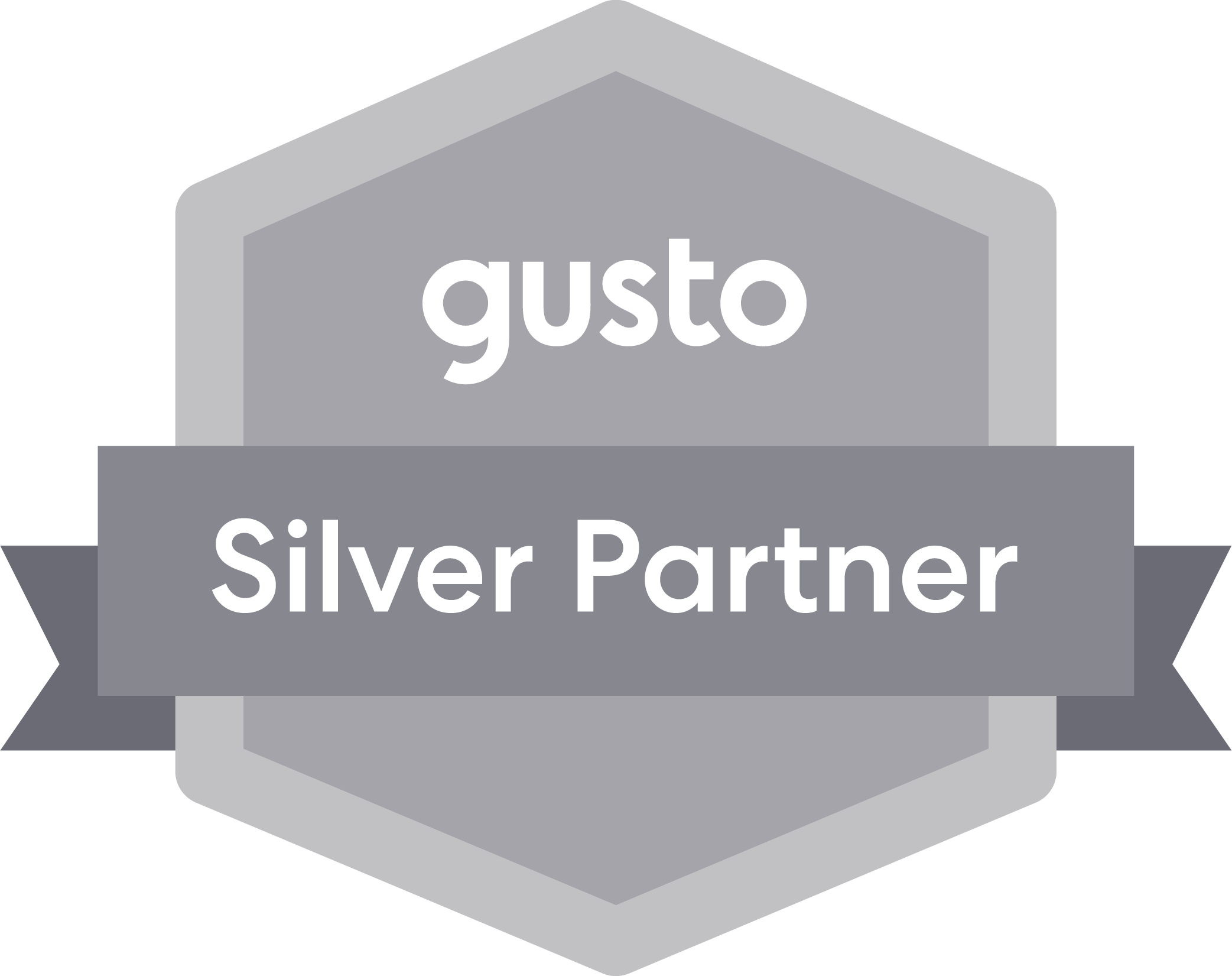 We are always researching and reviewing the best tools and support for our clients.
While we are happy to work with your current payroll provider, and we are constantly evaluating all options,  HireEffect™ is proud to be a Gusto Payroll Silver Partner. Utilizing Gusto we can provide full-service payroll, employee  benefits, workers' compensation insurance, new hire paperless onboarding, an employee self-service portal and so much more. Gusto allows us to automate your payroll processing, eliminate manual time sheets, enable paperless transactions and direct deposit, automate submission of local, state, and federal payroll taxes, provide W2s and 1099s, and help you comply with HIPAA, ACA, and ERISA standards.
Payroll Services You Can Rely On
We know all businesses are not the same, so neither are our solutions. We offer small business payroll services that are custom-tailored to suit the needs of each of our clients. We can do as much or as little as you want us to do. We can take over the task of paying contractors, manage new hire offer letters and onboarding, new hire reporting, and payroll processing. We can even represent you in unemployment claim situations. 
The Benefits of Outsourcing Payroll
Outsourcing an administrative task like payroll offers a lot of advantages to small business owners. Between the time it takes to onboard new hires and the headaches of payroll compliance, letting a payroll professional handle the function is a wise choice. Plus, with access to the latest technology, we can reduce the risk of fraud, improve sensitive data security, and integrate your payroll system seamlessly with your bookkeeping software. 

Learn more about how easy running payroll can be.