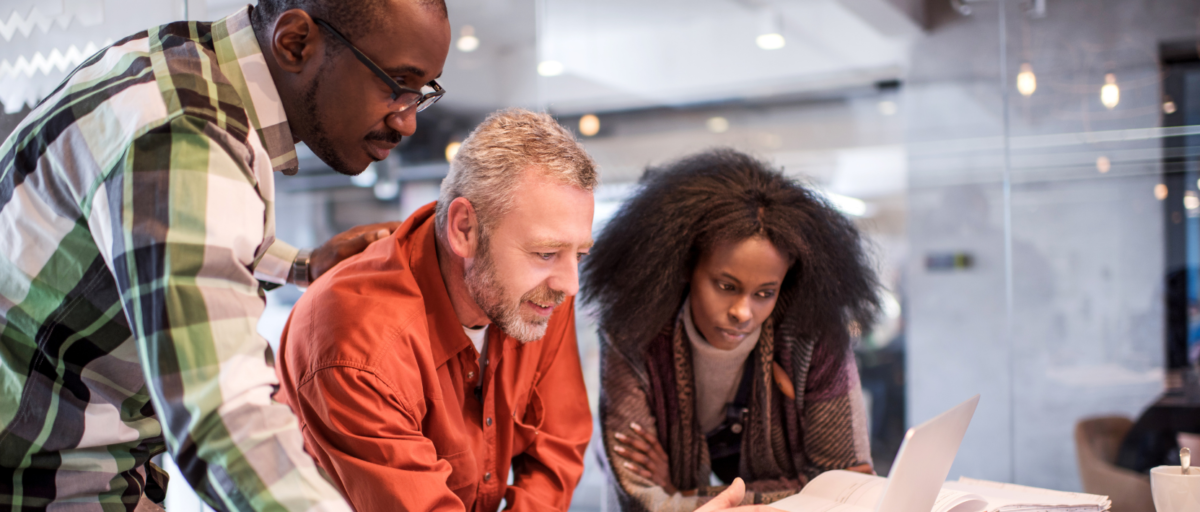 We understand what you're going through as a small business owner.
We're a small business, too.
We're here to help you navigate as you chart your growth path. These are just a sample of the types of services available to you as you continue to grow your business.
What we can do for you?

Turning Your Vision Into Reality
With the increased volatility of today's economy, having a solid strategic vision for your organization is more important than ever before. We understand that the goal of every entrepreneur is to grow personal income while gaining the freedom to do business how and when they want. The reality though, is that many organizations quickly run into challenges as growth leads to extended work hours and a growing list of things to do. Without having a strong understanding of the principles behind a successful business, a business can quickly stagnate or in some cases, fail entirely.
To be sure that an organization succeeds, a solid strategy needs to be in place that looks beyond the immediate concerns of today, and towards the goals of tomorrow. By taking the time to understand the core values and vision of your organization, our team can find the areas that need improvement before building a strategic business plan that can work as a roadmap for your organization. By utilizing decades of experience and the knowledge that has helped clients across multiple industries, we can provide thought leadership and strategic consulting services to guide your organization toward success.
Building a Roadmap Towards the Future
No matter the business, a bad strategy can be the deciding factor between the success and failure of an organization. By working closely with the leaders of your organization, our strategic consultants can provide creative, technology-driven solutions to drive increased profitability and growth. Whether you are facing a challenging decision based on multiple growth paths or searching for a new tool to augment the capabilities of your team, it is important to make a decision based on deep industry knowledge to avoid unexpected complications down the road.
A strategic business consultant can dedicate the time and energy that is needed to research all the key data points of a particular situation to provide an informed, unbiased opinion while the executives of an organization can keep their focus on the daily operations. Through the evaluation of potential opportunities, challenges, and core values of your organization, a strategic consultant can provide you with the important information you need to be sure that you are moving in the right direction.
Making Decisions the Right Way
To build a successful strategy for an organization, the process needs to be conducted the right way. Time needs to be allocated for research, analysis, communication, and documentation. In many cases, an organization will spend only a short time in brainstorming sessions or workshop interactions involving senior management before agreeing to execute on an idea. The problem with this though is that the ideas that are generated often fail to gain any traction because of a lack of follow-through thanks to sub-par planning. Once the excitement of the meetings has worn off, no real change takes place, and in some cases, the situation gets worse thanks to increased confusion about implementation.
By taking the time to develop a plan based on solid research and analysis into the specific situation of an organization, our strategic business consultants can provide an actionable plan that can drive real change and growth. While there is no such thing as a "perfect" plan or a "flawless" process, our team here are HireEffect™ has worked with numerous clients across a variety of industries over the years, and we have learned what works. It can be easy to feel rushed or give in to the urge to make a quick decision when facing a tough challenge, but the reality is that situations like that are the times when solid strategic planning is the most important.
Execution Leads to Results
For many businesses, the time and effort they invest in strategic planning can lead to little or no results because once the strategy has been developed, there is no follow-through. We are ready to do more than just provide you with a series of recommendations. We understand that success is driven not only by effective planning but also by proper execution. Our team can work with you to develop find the right ways to put a plan into action so that your organization can generate real results. To learn more about the services we offer and help your business achieve new levels of growth and profitability, be sure to contact our team today to schedule an initial meeting.