Self-Employment Bookkeeping Bundles

We Make Year-End Painless

Whether you need one-time seasonal tax assistance or ongoing bookkeeping service and support, our team is the right team for the job. We'll have you organized and maximizing your savings in no time! Call our office to make us your self-employment advisors today.
Want to know what we can do for you?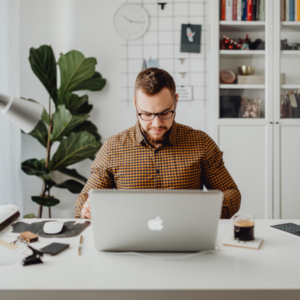 Working in the gig economy? Have a side hustle? Are you a freelancer or an independent contractor who handles your own taxes? HireEffect™ takes all the fear and uncertainty out of finance management and bookkeeping. With technology designed just for you, integration with apps that eliminate manual data entry, and professional bookkeeping oversight, you can maximize your Schedule C deductions and make tax time a breeze! We'll show you how.
As a self-employed worker, time is your most valuable asset. When you're not working, you're not earning money. Why, then, should you spend your valuable time learning tax rules, figuring out bookkeeping software, and printing out statement after statement to show a tax preparer? Our talented team is committed to giving you the high-quality support and advice you need so you can get back to the core functions that make your business a success. We love the challenge of organizing and preparing financial information for our clients. By listening, learning, and working closely with you, we can play an instrumental role in your financial growth and success.
We Make Tax Time Painless
According to Intuit, QuickBooks Self-Employed users find an average of $4,340 in potential tax savings per year. We know how hard you work. Let us help you increase the financial return on all your effort! We combine the QuickBooks Self-Employed platform, our technology expertise, and our professional bookkeeping knowledge so you can classify your transactions correctly and increase your savings.
By taking advantage of cloud-based software, we can integrate historical data, combine feeds from all your bank and credit card accounts, and even reconcile and balance your books. We can also offer any additional services we may discover during our initial consultation to be sure you have all the resources you need to prepare for tax season.
Why Hire Us?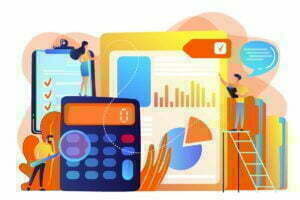 The best way to manage your money is an increasingly complicated challenge thanks to the constantly changing nature of the modern world. With changes in rules, regulations, and other dynamic elements in the world of finances, staying on top of it all can be a full-time job. Then there is the time spent tracking expenses, accounts payable, and all the other day-to-day financial transactions. Managing your money efficiently can be a genuinely difficult proposition, especially if you don't already have a talented bookkeeper to handle the process for you.
We Get You Organized. Our team of bookkeepers and cloud-technology advisors is always ready to help clients choose the right tools for the job. By taking the time to see how you do business, we can help you save time and avoid wasting energy on repetitive tasks like data entry. Best of all, we can eliminate any confusion associated with your numbers and financial data so you can see them in a way that makes sense. Armed with this information, you can start making more informed business decisions.
We Get You Caught Up. Are you already behind on your bookkeeping? We are prepared to help straighten everything out. We are even willing to sort through all your paper receipts and old records to make sure everything is allocated correctly. We can help you get current in preparation for an upcoming transition as a stand-alone service or as part of a shift towards ongoing support by our team.
Select the bundle that fits your business.
Bookkeeping Advantage: Real-Time
QuickBooks Self-Employed onboarding and ongoing training.
Monthly reconciliation and business deduction review.
Year-End Close for your CPA / tax preparer.
Bookkeeping Advantage: Quarterly
QuickBooks Self-Employed onboarding and 1-hour training per quarter.
Quarterly reconciliation and business deduction review.
Year-End Close for your CPA / tax preparer.
Not sure which bundle would benefit you the most?
We're happy to make a recommendation. Call us today for a complimentary consultation!